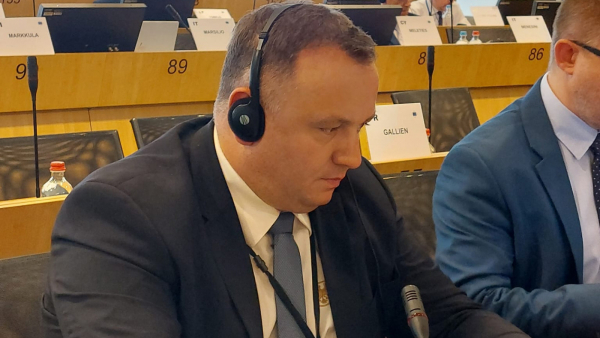 The first step in the life-cycle of a European Committee of the Regions (CoR) opinion is to traditionally hold an exchange of views on a working document in the respective CoR Commission meeting, which is exactly what Marshal Chełstowski did on 31 May.
The rapporteur presented his working document to ENVE Commission members and representative of the European Commission from the Directorate General of Energy, gathering fruitful feedback, comments and contributions. Marshal Chełstowski is leading the way in drawing up an opinion on behalf of the CoR on the European Commission proposals that effectively aim to set up an EU framework that would facilitate cost-effective, resilient local and decentralised production of energy solutions.
The Marshal's intervention focused on the possibility to deploy new gases if new infrastructure is to be built but he also reiterated the "importance of making use of existing infrastructure". Providing the region of Silesia, where he is Marshal, as a good example of how the energy mix can be modernised, the ECR member stated that they could "play a leading role" in the energy transition.
From a view of local and regional authorities, the EU proposals go in the right direction with regards to energy supply but the Marshal ensured to highlight that the "energy transition will vary greatly from region to region".
After this first exchange of view, the draft opinion will be up for adoption at the July ENVE Commission meeting before finally going for adoption at the CoR plenary session in October.