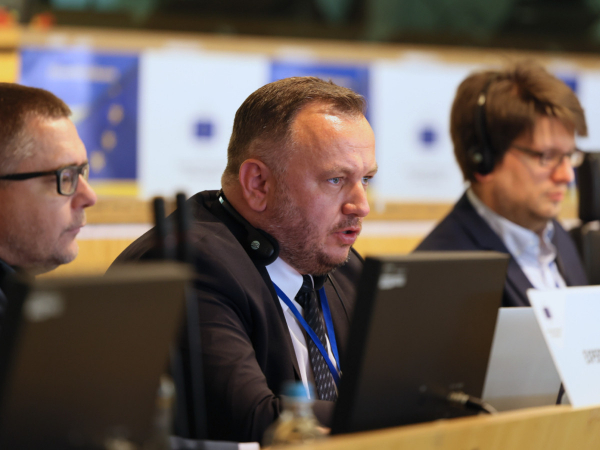 The last environmental (ENVE) Commission meeting of the CoR before members break for summer recess saw the very successful adoption of the position paper on closely related legislative proposals on gas, hydrogen and methane emissions.
Prepared under the leadership of our ECR ENVE coordinator, Marshal Chełstowski, his opinion recognises that renewable and low-carbon gases in the EU will create new business models, technologies and contribute towards the development of strategic international relationships. The position paper also refers to the importance of the reduction of methane emissions, which is one of the key areas of the EU's reduction efforts.
However, in addition to the opportunities offered by this energy package,
Mr Chełstowski, who is Marshal of the Silesia region in Poland, outlines some of the challenges ahead such as "building the appropriate infrastructure, regulating new market provisions, as well as the pace of transformation which should take into account the position of different regions and countries".
It would be impossible today to talk about energy or climate policy without referring to the war in Ukraine and its devastating impact on food and energy prices. These were precisely Marshal Chełstowski's concluding remarks:
"The current geopolitical situation, which is causing and further exacerbating the food and energy crises means we should, of course, pursue the energy transition, including move away from natural gas, but we must keep in mind the basic principle of ensuring energy security, production continuity and cost optimisation".
The groundwork for his opinion was provided by Professor Grzegorz Tchorek from the University of Warsaw and will enter its final stage in October when it will be up for adoption at the CoR plenary session.