EWRC
12 Oct 2021 09h30Online workshop
General information
Transport connectivity of European regions contributes to 5% of EU GDP and employs more than 10 million people. It is not just about developing transport links and infrastructures, but it connects people and businesses, contributes to sustainable tourism, and has a role in European culture.
Modern transportation – to meet people and business expectations – must be safe, efficient, smart, digital and clean. In addition to sustainability and technological developments, transportation must respond to a variety of challenges such as EU regions having different infrastructure needs as well as disparities in economic and territorial development models.
What is the importance of transport connectivity for European regions?
Panellists at the ECR Group workshop will showcase a number of infrastructure projects in their regions involving regional airports, new road corridors and rail infrastructure, that create employment, improve territorial cohesion, reduce emissions, and increase public awareness about sustainability.

The workshop will also aim to identify the missing links in current European transport corridors and opportunities to address them.
Why now?
This year's event is extraordinary not only because of the importance of our topic but also its timing and speakers. As Europe re-emerges from the pandemic, we must be energetic and brave to innovate new ideas that foster economic growth.
The new EU budget and the Recovery and Resilience Facility will provide large-scale financial support to reforms and infrastructural projects undertaken by Member States. This provides the European regions with the opportunity to see much needed investments in projects that could contribute to a fairer development of transport corridors in all parts of Europe.
Interpretation: English/Italian/Polish
Moderator:
Robert Godek, Member of Strzyżów District Council in Poland and member of the ECR Group in the CoR
Speakers:
Anna Gigantino, Head of Analysis and Monitoring Unit, European Railway Agency
Marco Marsilio, President of the Abruzzo region, vice-president of the ECR Group in the CoR
Herald Ruijters, Director for Investment, Innovative &. Sustainable Transport, European Commission
Jarosław Stawiarski, President of the Lubelskie region, CoR rapporteur on the European Year of Rail 2021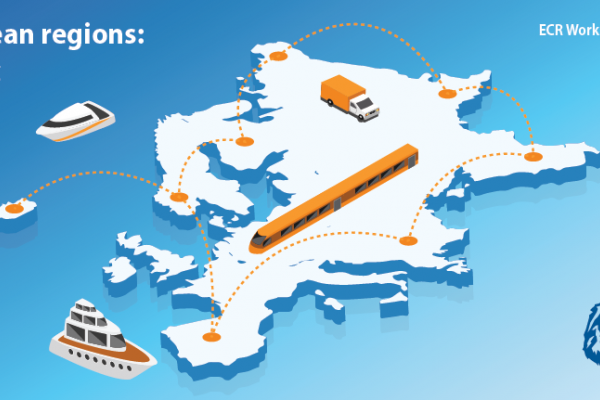 Photo gallery
View all