Localism Summit
05 Nov 2021 09h15Drenthe regional parliament, The Netherlands
ECR Localism Summit 2021
"Going local: New energy opportunities for local and regional authorities"
General information
Our 2021 ECR CoR Group Localism Summit will be held in the north-eastern Dutch province of Drenthe. The summit is hosted by Tjisse Stelpstra, who is a regional minister in Drenthe province and its topics are:
Regional energy strategies (RES)

Hydrogen Valley in the Netherlands and the role of hydrogen in the energy transition
The summit will be held in person, in line with all health and safety protocols.
Topics
1. What are regional energy strategies and why should we be talking about them?
Energy use accounts for 75% of the EU's emissions, so transforming our energy system is central to Europe's climate ambitions. The goal of regional energy strategies (RES) is to create sustainable and inventive solutions for the successful energy transition in a place-based, bottom-up fashion. This ensures the most effective energy creation and use, and can help regions maintain their competitive advantage and stimulate private investment and job creation.
RES entail, for example, the generation of sustainable electricity, the heat transition in the built environment, and the required storage and energy infrastructure. RES can also organise cooperation between different regional parties such as the different levels of government and civil society organisations in delivering energy goals.
To reach the EU's highly ambitious climate targets sustainably, the Member States and regions need tailor-made approaches to energy transitions: while some regions can benefit most from wind or hydrogen, for others, solar and nuclear power are more suitable. Other regions – especially those that are less developed and have lots of manufacturing activity – might not be able to afford the same level of commitment as wealthy areas with technology and service-based economies. Here, RES come into play.
Our Summit features a presentation on The Netherlands' RES, followed by reflections on their implementation, effectiveness, and the involvement of all stakeholders.
2. Northern Netherlands Hydrogen Valley and the role of hydrogen in the energy transition
Hydrogen is an energy carrier that can be used to store, move, and deliver energy produced from other sources.
Hydrogen is a clean fuel which, when consumed in a fuel cell, produces only water. Hydrogen can be produced from a variety of domestic resources, such as natural gas, nuclear power, biomass, and renewable power such as solar and wind. These qualities make it an attractive fuel option for transport and electricity generation applications. It can be used in cars, in houses, for portable power, and in many more applications.
While currently hydrogen currently accounts for less than 2% of Europe's energy consumption, it will become an important part of the EU strategy for energy system integration. In 2020, the European Commission adopted a new strategy on hydrogen in Europe, which brings together different strands of action – from research and innovation via production and infrastructure to the international dimension. It explores how producing and using renewable hydrogen can help decarbonise the EU economy in a cost-effective way, in line with the European Green Deal.
We will start our Summit's section on hydrogen with an introductory film and reflections on the Hydrogen Valley, followed by a discussion of hydrogen's role in the energy transition.
Why hosted in Drenthe?
Drenthe is part of the Hydrogen Valley, which covers three provinces in the Northern Netherlands: Groningen, Drenthe, and Friesland. Drenthe is a province that aims to become the first region to host an entire hydrogen value chain – from production to distribution, storage and local end-use – by 2026. The six-year project – called H2 Energy Applications (in) Valley Environments (for) Northern Netherlands, or simply HEAVENN – started in 2020 and has attracted private and public investment from all over the world, with a total valuation of around EUR 90 million, of which the EU has provided 20 million. As such, Drenthe is in the midst of both a historic hydrogen experiment as well as an energy transition.
Northern Netherlands has also a historic reputation as an energy hotspot. The region built its wealth and reputation on natural gas extraction, and while the region continues to supply the Netherlands and other countries with gas, this resource is depleting fast: in 2017, the Netherlands became a net gas importer for the first time, and as a result of earthquakes and climate ambitions, the Dutch government started to phase out gas extraction. The region has an active civil society, which can teach us valuable lessons on the involvement of different stakeholders in the energy transition.
Why now?
Funds are now being allocated under the Multiannual Financial Framework and the NextGenerationEU package, and hydrogen plays an important part in the Commission's Fit for 55 package, which aims to facilitate the EU's greenhouse gas emission cut of 55% by 2030 (compared to 1990 levels).
As we emerge from the COVID-19 pandemic and debate the future of the EU with the Green Deal and the Conference on the Future of Europe, now is the time for local and regional politicians to step up and bring pragmatic solutions to European policymaking.
Programme
8.45-9.15 a.m.

Registration

9.15-9.30 a.m.

Opening remarks

Tjisse Stelpstra, Regional Minister, Province of Drenthe, The Netherlands
Rob Jonkman, ECR CoR Group First President and Alderman in Opsterland, The Netherlands
Jetta Klijnsma, King's Commissioner of Drenthe, The Netherlands

9.30-9.45 a.m.

Regional Energy Strategies – introduction

Kristel Lammers, Director of the National Regional Energy Strategies program, The Netherlands

9.45-10.45 a.m.

Discussion panel I: Regional Energy Strategies: real world experiences in policymaking

Moderator: Rob Jonkman, ECR CoR 1st Vice-President, Alderman of Opsterland, The Netherlands

Video message from Kadri Simson, EU Commissioner for Energy (tbc)

Jakub Chełstowski, ECR ENVE Commission Coordinator and Marshal of the Silesia region, Poland
Kirsten Ipema, Alderman of Noordenveld, The Netherlands
Kristel Lammers, Director of the National Regional Energy Strategies program, The Netherlands
Professor Lorenzo Squintani, University of Groningen, The Netherlands

10.45-11.10 a.m.

Energy transition game – a simulation that allows participants to experience the challenges when transitioning to clean energy sources.

11.10-11.30 a.m.

Coffee break

11.35-11.40 a.m.

Video presentation of the Northern Netherlands Hydrogen Valley

11.40-12.30 p.m.

Discussion panel II: Hydrogen Valley and its importance for the energy transition

Moderator: Tjisse Stelpstra, ECR Member, Regional Minister in Drenthe, The Netherlands

Video interview with Diederik Samson, Head of Cabinet of Executive Vice-President for Green Deal, European Commission

Professor Andrzej Majka, Rzeszów University of Technology, Poland
Marco Marsilio, ECR Vice-President and President of the Abruzzo region, Italy
Guido Rink, Alderman of Emmen, The Netherlands
Ulco Vermeulen, Director, GasUnie, The Netherlands

12.30-12.45 p.m.

Conclusions

12.45-2.15 p.m.

Picture with all the participants and lunch break
Summit venue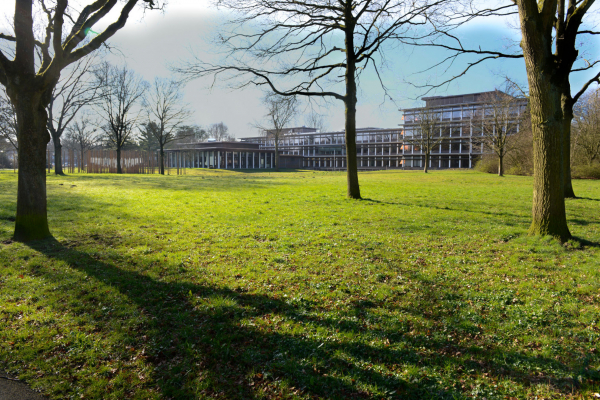 Map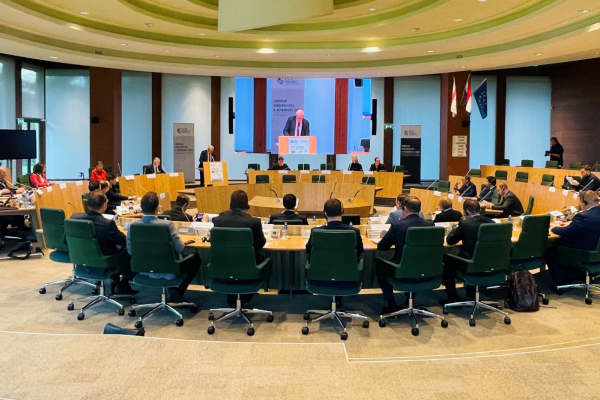 Photo gallery
View all