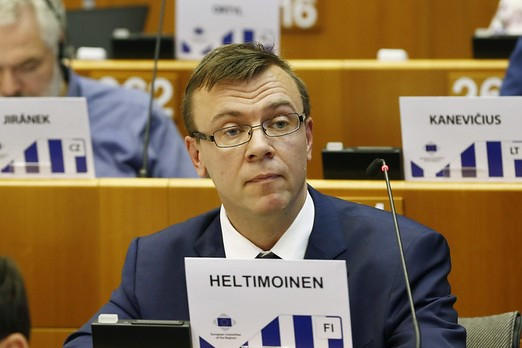 At the ECR Group meeting on 15 March, Ilpo Heltimoinen, Treasurer and Member of the ECR Group at the CoR, questioned whether Finnish municipal elections had been postponed because of political reasons and not because of the COVID pandemic, which had been put forward as the excuse. The decision to postpone was announced after the nine parliamentary parties' secretaries met in March. Eight parties supported the decision with the Finns Party the only one in opposition to it. The Finnish Parliament still has to confirm the decision.
"Finland has a much better Coronavirus situation than other countries in Europe," Mr Heltimoinen observed, "and the parties in the current administration have struggled with registering enough candidates".
Finns Party has been very successful at registering candidates, increasing its number from less than 4000 in 2017 to roughly 5400 this time (the exact numbers have not yet been published). Registering as many candidates as possible is an important contributor to electoral success in the Finnish electoral system where a vote to a candidate is also a vote for the party.
Mr Heltimoinen also emphasized that these elections are particularly important and that it is not "guaranteed that the Coronavirus situation will be better in June" and could therefore be moved again with the same reasoning.
The infection rates were much higher in the United States in last November's elections, and also in Poland – after moving its elections from May to June (first round) and July (second round). Elections have been held in several countries in Europe in 2021. Although Finland's cases have been rising lately, it still has one of the lowest infection rates in Europe and a much lower total infection rate per capita than any of the aforementioned countries.
Mr Heltimoinen's Finns Party in the last municipal elections in 2017 was the fifth-largest party with 8.8% of the vote; and in recent polls, it has hovered around 20% taking turns in the top with the Social Democrats.