Lappeenranta, leading the way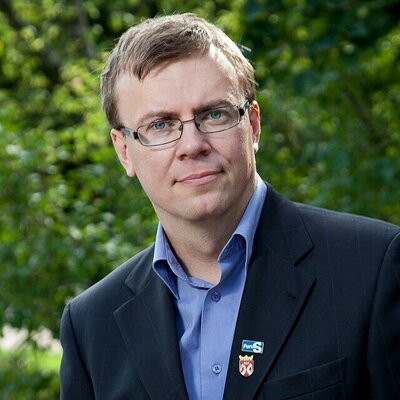 The City of Lappeenranta in Finland has shown itself to be an example in sustainability and innovation in terms of achieving the goals outlined in the European Green Deal. Due to its excellent reputation as a green city, Lappeenranta applied for the 2021 European Green Leaf Award, an initiative promoted by the European Commission.
Unlike the Commission's European Green Capital Award, the Green Leaf award is granted to smaller or more rural municipalities in order to emphasise that achieving sustainability should incorporate the needs of rural, urban and highly urbanised communities. Regarding the Green Leaf award, Lappeenranta has been shortlisted, along with three Danish municipalities, and one Bulgarian municipality.
ECR Group Member Ilpo Heltimoinen serves as a city councillor in Lappeenranta, where he played a key role in advancing common-sense polices that both reduce carbon emissions and stimulate economic growth. Currently in Lappeenranta, 70% of district heating is carbon dioxide-free, as is 100% of the electricity used by the city. The municipality has also reduced its total emissions by 46% between 2009-2017 and has ensured that 100% its waste is recycled. In both preserving the regions natural beauty and reducing emissions, Lappeenranta municipality provides 2 000 jobs in energy and environmental protection, proving that green energy and economic growth are not mutually exclusive goals.
The shortlisted candidate municipalities now proceed to the next stage of the competition. Regardless of the final result, Lappeenranta has shown itself to be an example to the rest of Europe.