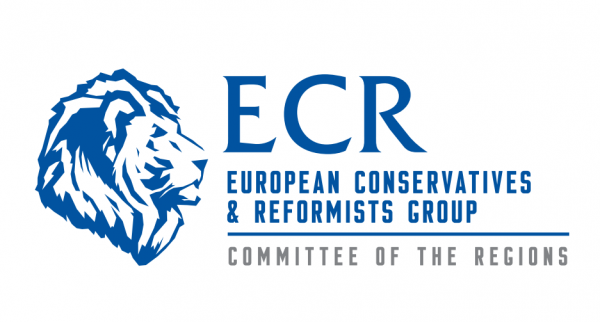 The ECR Group in the European Committee of the Regions welcomes Hungarian members István Bóka, Barbara Szilvia Hegedűs, János Ádám Karácsony, Lajos Kovács, Anna Magyar, László Majthényi, József Ribányi, Oszkár Seszták, Boglárka Bánné Gál, Attila Kiss, Zoltán Németh, Attila Pál, Nándor Skuczi, Róbert Szabó, Ferenc Temerini, Botond Vántsa who serve as members of regional or local assemblies in Hungary.
We are very pleased to also welcome two Italian members Guido Castelli, Regional Minister of the Marche Region, and Donatella Tesei, President of the Umbria Region.
In welcoming the new ECR members, President of the group Marshal Władysław Ortyl, who also serves as Marshal of Podkarpackie, noted that the new arrivals would "further strengthen the Group's bold, alternative vision of a reformed EU as a community of nations and regions cooperating together in areas where we have common interests".
ECR Member Anna Magyar, member of County Council of Csongrád-Csanád and CoR Vice-President said: "Our Hungarian members were delighted to be invited to join the ECR CoR Group by many other local and regional politicians who wish to reform the EU. We have very close personal relations with many of them in countries such as Italy and Poland. We share common traditional values, stand for conservatism, and we are committed to work together for a better future for our nations, our regions, our families and the future generations."
Recently appointed ECR Member Guido Castelli, Minister of Economy in the Marche region, added: "Europe and its institutions, in particular, the European Committee of the Regions, need political guidelines that reinforce European identity whilst respecting the principle of subsidiarity. A principle that has not always been respected in recent years and which, on the contrary, constitutes a crucial element for building a true Europe of peoples for the people. I am pleased to join the ECR Group in the CoR, a group that is committed to the principle of subsidiarity for a Europe led from the bottom-up".
The ECR Group is centre-right and euro-realist. It is made up of local and regional politicians working together within the European Committee of the Regions to ensure that decisions are taken as close to the citizens as possible.
The ECR Group in the CoR now has 63 members (32 members and 31 alternates) from 10 EU Member States.