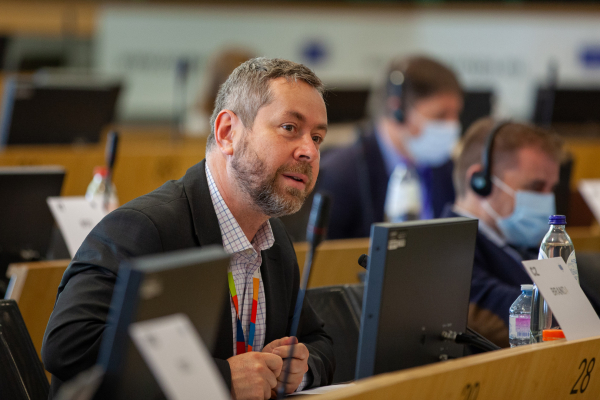 Speaking at the REGI-COTER meeting on 18 October, ECR COTER coordinator Pavel Branda said: "We need to involve more local and regional authorities in drawing up Partnership Agreements and Operational Programmes. This is a key condition so that these are configured strategically to mirror the real needs of the area in question. It is the regions, cities and municipalities that know their areas and challenges; they are aware of the strengths and weaknesses of their socio-economic fabric and they are able to gauge the expected impact of each measure."
Mr Branda also highlighted the importance of cross-border cooperation for achieving cohesion, explaining that the pandemic had revealed how fragile cross-border cooperation was:
"With close to 40% of European citizens living in border regions, improving the accessibility and quality of public services in these areas is vital."
In his comments at the REGI-COTER meeting, Mr Branda asked MEPs and Commissioner Ferreira to take on board the opinion "Cross-border public services in Europe", adopted this year by the CoR, for which he was rapporteur. The opinion calls for a more robust legal framework to ensure that cooperation between regional and local actors in border regions is supported at EU level, guaranteeing minimal standards for cross-border cooperation in the event of EU-wide or local crises to maintain a sufficient level of public services.
At a joint meeting with Commissioner Elisa Ferreira on 18 October, members of the European Parliament's Committee on Regional Development (REGI) and the European Committee of the Regions' Commission for Territorial Cohesion Policy and EU Budget (COTER) discussed the programming period 2021-2027 and the territorial aspects of the Recovery and Resilience Facility. They asked for the principles of partnership and multilevel governance to be respected and made recommendations for improving partnership procedures