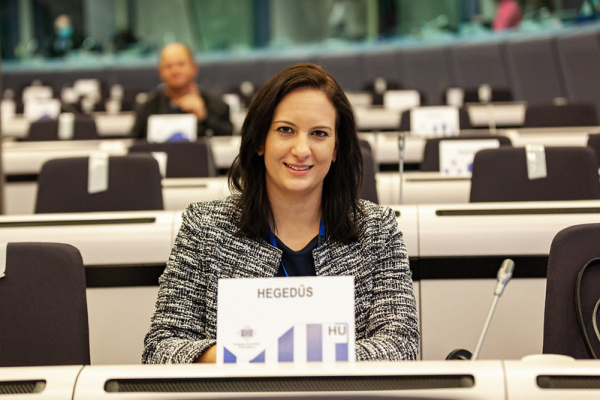 On 16 November, during the meeting of the commission for Citizenship, Governance, Institutional and External Affairs (CIVEX), ECR Member Barbara Szilvia Hegedűs spoke in the debate on the Conference on the Future of Europe, highlighting the need to involve more young people with conservative views in its proceedings.
"To ensure diversity and pluralism we should involve as many young people as possible in the Conference on the Future of Europe. Europe's future belongs to them. Many young people hold in high regard values such as the family and respect for traditions. We should try to involve them all in this exercise, including those with more conservative views," Barbara Szilvia Hegedűs said.
Furthermore, Barbara Szilvia Hegedűs stressed that her city, Veszprém in Hungary, is running for the European Youth Capital 2024 award.
"In Veszprém we looked at how local youth thinks by listening to as many voices as possible. In my view the European Union should also ensure diversity and pluralism when it comes to designing our common future", she said.
The European Youth Capital title is designed to empower young people, boost youth participation and strengthen European identity – both locally and all around the continent. Every year, many European cities aim to receive this prestigious title, but only one city wins it.
Among the speakers, Herman Van Rompuy, former European Council President and Chair of the CoR's High Level Group on European Democracy, underlined that the future of European democracy requires permanent dialogue between citizens and their elected representatives.