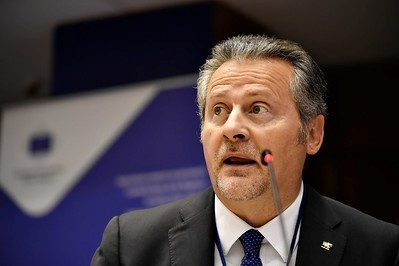 The Joint Consultative Committee (JCC) between the European Committee of the Regions (CoR) and Montenegro held its 16th meeting on 3 November 2021, under the joint leadership of its two Co-Chairs, Roberto Ciambetti, President of the Regional Council of Veneto, and Aleksandar Kašćelan, Mayor of Cetinje.
Two main topics were discussed: Recent developments in Montenegro and their repercussions on the process of Montenegro's accession to the European Union, and digital politics: Internet and social networks as means for (dis)information and political mobilisation of citizens.
In his opening remarks, President Roberto Ciambetti, who also serves as a Member of the ECR CoR Group and President of the Italian delegation in the CoR, stressed that "we cannot achieve goals for the benefits of our citizens without an overarching cooperation between the central government and local and regional authorities". He emphasised that as JCC Montenegro, "we strive to put a new emphasis on peer-to-peer cooperation as one of the best ways for bringing us closer and exchanging best practices".
Peer-to-peer cooperation between the local and regional authorities from the EU and those from Montenegro remains one of the most promising paths in terms of external activities of the CoR. It will help subnational authorities from the EU and Montenegro to exchange best practices on topics of mutual interest.
The next meeting of JCC Montenegro will take place during the first semester of 2022, ahead of the Enlargement Day 2022 that is due to take place in July.