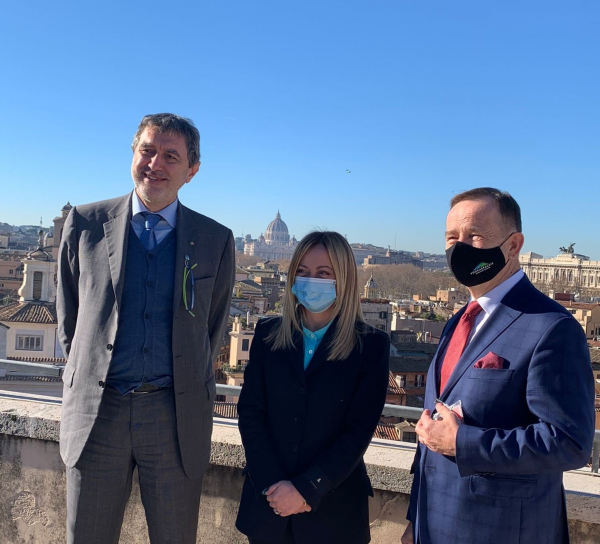 The two leaders met in Rome to discuss reforms that the EU urgently needs to undertake including more equal treatment of all Member States, protection of external borders and a greater respect for the principle of subsidiarity.
Among the issues addressed was the current escalating migration and security crisis affecting the EU's external eastern border, a topic that is of particular interest to President Ortyl as he also serves as Marshal of the Podkarpackie region, a border territory between Poland and Ukraine and not far from Belarus.
Also in attendance of the meeting between Georgia Meloni, President of Fratelli d'Italia and ECR Party, and our ECR CoR President Władysław Ortyl, was President of the Abruzzo Region and Vice-President of the ECR Group in the CoR, Marco Marsilio.
Ms Meloni has been the ECR Party President since September 2020. She is currently the only female leader of both a European Political Party and of a major Italian Party.