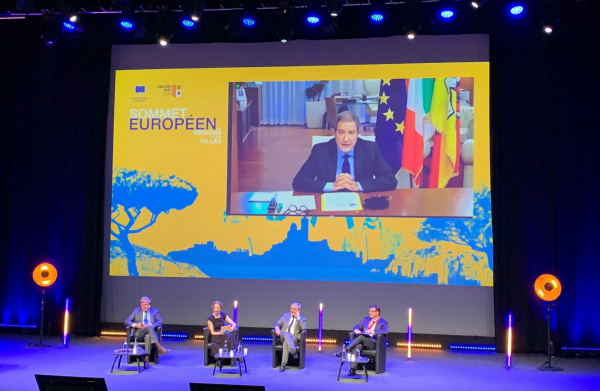 On 3 March, at the 9th European Summit of Cities and Regions in Marseille, ECR Member Nello Musumeci underlined the need to support the EU's Mediterranean region through joint action undertaken by means of a macro-regional approach. This is necessary, in view of the current challenges in terms of security, stability and migration.
Mr Musumeci, President of the Sicily region in Italy, pointed out that, despite the fact that some progress towards cohesion can be seen, Southern regions are still facing serious social and political turbulence:
"Political transitions, terrorism, economic and geopolitical tensions, as well as migration issues, have been strongly exacerbated by the socio-economic crisis caused by the pandemic. Joint action is needed via a macro-regional approach between the Southern partners."
The ECR Member highlighted that the coordination and complementarity of the European Neighbourhood Policy with other policies should be strengthened, including the European Green Deal, the New Pact on Migration, Research and Development, Transport, Maritime Policy and Cohesion. This could be done only if the challenges that the Mediterranean macro-region is facing are tackled jointly and institutional responses include local and regional authorities in the choice of objectives to be supported.
The Summit in Marseille gathered almost two thousand participants – mostly representatives of local and regional government – from the entire European Union.