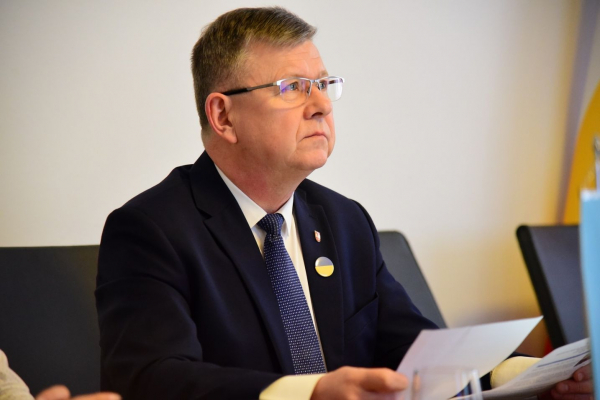 On 15 March, ECR Member Marshal Witold Kozłowski spoke with Maksim Kozitskii, Chairman of the Lviv Regional Administration. The conversation addressed the current situation in Ukraine, but above all the needs faced by Ukrainians who, since 24 February, have been defending their country against the aggression of the Russian Federation.
"Małopolska region, as well as Podkarpackie and Lubelskie regions, are the most directly involved in assisting refugees from Ukraine. During Thursday's session of the Małopolskie Regional Assembly, dedicated solely and exclusively to the situation in Ukraine, we made a declaration of solidarity with our partner, Lviv region. In addition, on the same day, cooperation links between Małopolskie region and Sverdlovsk region in the Russian Federation were severed. This was a symbolic gesture of solidarity, which is very important to us, as in the current situation we cannot work with an aggressor that has attacked a neighbouring country. Moreover, we are working on various forms of assistance: from organising rail transport for refugees from the Polish-Ukrainian border to finding accommodation for them. To this end, we have made use of all sites at the disposal of the Hotels and Tourism Services Company," said Marshal Witold Kozłowski during his conversation with Maksim Kozitskii.
The Marshal of Małopolska region also spoke about the launch of the Małopolska Humanitarian Shield: "Today we are setting up a steering committee. It will work on developing and implementing measures to help those Ukrainians who have reached our region and also want to stay here. Małopolska Humanitarian Shield will cover activities relating to the labour market, transport and education."
Małopolska region and Lviv region are partners under a declaration of cooperation concluded in 2004.