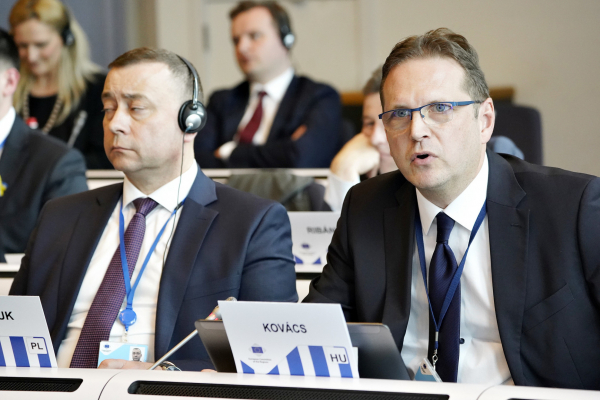 The United Kingdom may have decided to renounce its 47-year membership of the EU- "a sovereign decision that we must respect" – but nobody can deny the "definite need for deeper cooperation between local and regional authorities on both sides of the Channel" stated Raymund Kovács.
Our member was representing the ECR Group in a high-level CoR plenary debate with Commissioner Šefčovič on the future of EU-UK subnational relations. Mr Kovács expressed regret that the EU-UK Trade and Cooperation Agreement lacks acknowledgement and reference to cooperation between local governments. If cooperation was better "defined, regularised and formalised" this would only serve to strengthen the UK's relationship with the EU, "which has a special relationship due to its former EU membership, its geographic and economic proximity, and their continued participation in many EU programs", recalled the Budapest councillor.
While some of the opportunities and challenges that have arisen following Brexit may not fall within the clear boundary of any particular Member State nor may be best addressed at the EU-UK level, Mr Kovács believes that, following the principle of subsidiarity, local and regional authorities may be best placed to answer these questions.
"We must convincingly reassure the UK and our central governments that the goal is not to bypass them, but to supplement their actions", concluded Raymund Kovács.