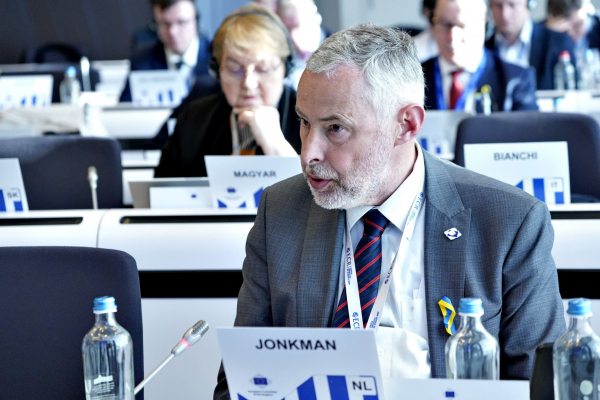 "We need to maintain unanimity voting on taxation", declared Rob Jonkman during the debate on taxation at the April plenary session of the Committee of the Regions. "As the ECR CoR Group, we cannot support the proposal to remove national vetoes on tax issues that are key to the national economies" he explained.
Providing more context to the debate, Mr Jonkman (Alderman of the Opsterland municipality, the Netherlands) underlined the reasons behind our position: "removing unanimity voting in taxation would hamper Member States' competitiveness and could lead to a situation in which smaller Member States are regularly outvoted".
Mr Jonkman is our ECR ECON Coordinator and was therefore very well placed to represent the Group during the CoR plenary debate on the "Economic governance review" opinion prepared by former Prime Minister of Belgium Mr Elio Di Rupo.