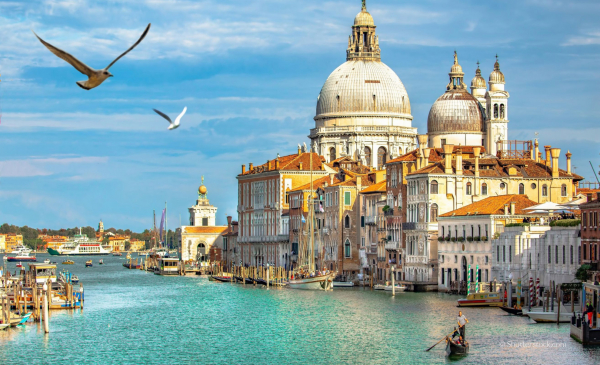 The unstable geopolitical context, war in Ukraine, and the strong economic repercussions of the COVID-19 pandemic are leading to a sharp increase in prices, poverty and unemployment and it is exactly in this context that Roberto Ciambetti calls for tourism to be discussed – "but a tourism that can reconcile market needs with environmental sustainability policies whilst most importantly responding to the phenomenon of over tourism".
In Mr Ciambetti's region of Veneto, where he is President of the Veneto Regional Council, it is expected that tourist arrivals should reach 71 million presences this year, exceeding pre pandemic levels. Of course, these figures are very positive for the economy – with a turnover of 18 billion euro a year – but how to make it more sustainable? Mr Ciambetti explained that the Veneto Regional Council is evaluating how to attract and promote tourism in the more rural areas. Not only would this offer economic support and develop employment in these areas "but decentralising the share of visitors in this region would also contribute to promoting eco-sustainable tourism or slow tourism".
One of the aspects of slow tourism the region is investing in is cycle tourism with investments in four big cycle paths. For Roberto Ciambetti, cycle tourism is one of "the most innovative and interesting expressions of the change taking place in the tourism industry". Naturally, the food and wine tourism is still ever popular amongst visitors, and Veneto, like everywhere else, is keeping up with technological advances, digitalisation and green challenges. Mr Ciambetti stated "it's not easy to propose new approaches and solutions to a sector with such a high turnover but I believe that the tourist of tomorrow must play an active role in supporting and choosing increasingly sustainable and environmentally friendly solutions".
The conference on sustainable tourism was one of the main features of the NAT Commission meeting, which took place in Santiago di Compostela on 2 & 3 June.