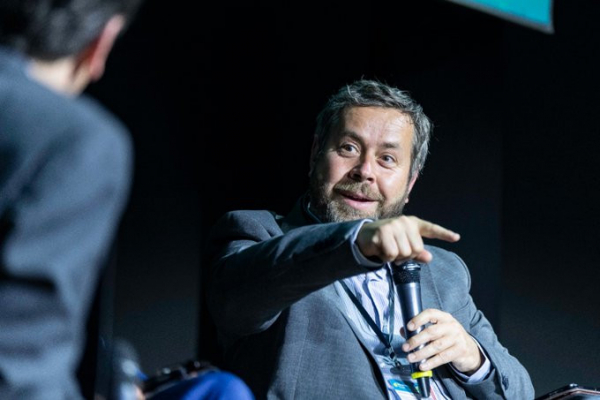 This June, Paris saw the hosting of Borders Forum as a part of the French Presidency of the European Union. The forum's focus was captured in its title "Cross border territories: fatalism or resilience?" and was attended by ECR Member Mr. Pavel Branda, Deputy Mayor of Rádlo Municipality in Czechia, and ECR Coordinator in the COTER Commission, who was one of the key speakers.
Taking part in the debate "Cross-border public services, a contribution to integration?", Mr. Branda spoke from his own personal experiences of the necessity of cross-border cooperation between local and regional authorities when it comes to public services: "Sometimes, you don't have enough inhabitants to maintain public services. That is why the crossborder territories need to share infrastructures or create new ones."
From his own municipality, next to the meeting point of the German, Polish, and Czech borders, he gave two examples of how such cooperation in public services had been enacted there, and how it had effected people's lives.
The first involved the common coordination on a local rail line, which runs from Czechia to Germany through Poland and back to Czechia. By agreeing to finance the train network together, the local authorities were able to ensure it had one operator and one common ticket, making short-distance travel between the neighbouring regions much easier for locals.
The second example involved the Oder River. Similar to the rail line, it runs from Czechia to Germany and then into Poland, and because of this the regions developed an automatic online tool to inform emergency services between the three areas. For example, transmitting flood warnings from Czechia to emergency services downstream in Poland gives the latter advance notice, helping them to better prepare, and to respond more effectively and rapidly.
While there are many obstacles to cross-border cooperation, Mr. Branda emphasised the need to get rid of them, as citizens wonder why these issues can't be solved after so many years of EU membership.
According to Mr Branda "cross border public services are necessary for well-being of citizens. Dealing with problems like the pandemic only at country level is the kind of thinking that does not belong to the 21st century."