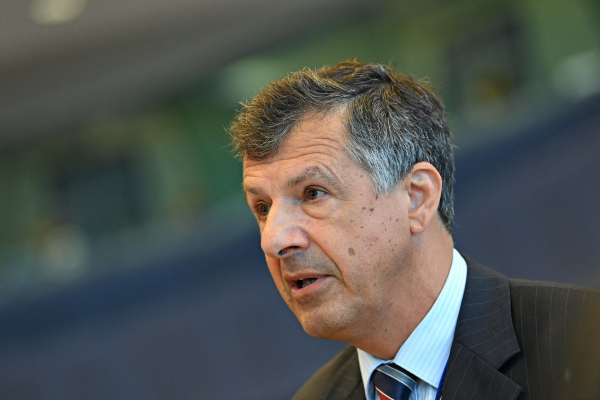 Russia's invasion of Ukraine is set to dominate agenda of the Czech Presidency of the EU with many referring to it as a "crisis Presidency".
With war on our doorsteps, an energy crisis and inflation rates at their highest since 1981 Prague will have the Herculean task of carrying the EU through these challenges over the next six months.
Our own Czech Vice-President Oldřich Vlasák has confidence that Petr Fiala's government will do its utmost in finding solutions to these challenges and that the motto of the Czech Presidency "Europe as task: rethink, rebuild, repower" will represent "a new period in Europe's history". However, Mr Vlasák warned that if Putin is not stopped in his brutal and ruthless tracks "no city and region in Europe will be safe".
It was during the European Committee of the Region's last plenary before breaking for the summer that Mr Vlasák appealed to all local and regional politicians in attendance to provide continuous support for Ukraine and its people, as well as to EU member States hosting the highest number of refugees.
Invited guest for this particular debate, Deputy Prime Minister Ivan Bartoš, highlighted to plenary participants the pressing need to end the EU's dependence on Russian fuel, to address the worsening problem of energy poverty in Europe, and to prepare to help Ukraine's reconstruction – "all of which will be a top priority for the Czech Presidency", he said.
Recognising that our efforts will require "sacrifices on Europe's side", Vice-President Vlasák made specific reference to those "businesses affected by sanctions, the pressure on housing and education systems and how skyrocketing energy prices are plunging more and more citizens into energy poverty".
But he also urged fellow CoR members to explain to citizens back home "that no price tag can be put on saving human lives".
The Czech Republic assumes EU Council presidency on 1 July for a period of six months.