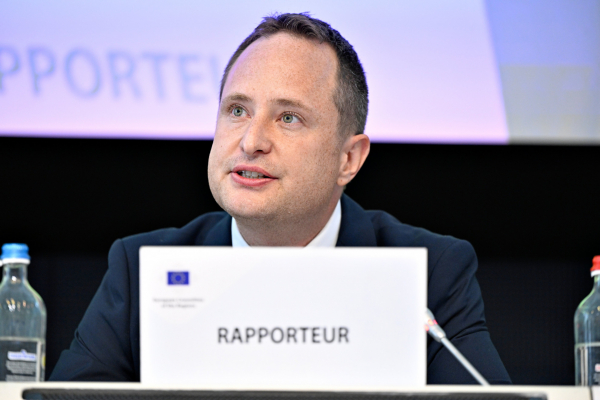 This week on the 29th of June, Mr Ádam Karácsony, Vice-President of the Pest county and a Hungarian Member of the ECR Group in the CoR, saw his opinion on the European Strategy on Combating Antisemitism and Fostering Jewish Life adopted by the CoR plenary.
Drawing on experience in educational, cultural, and social matters, the opinion aims at addressing the issue of discrimination towards Jewish people, and the proliferation of anti-Semitic attitudes in the EU Member States.
The opinion contributes towards a broader Europe-wide strategy on protecting its Jewish communities. In recent years there has been a new rise in anti-Semitic bigotry, rhetoric, and attacks, with many Jewish people reporting that they no longer feel safe in their own cities. This has been reflected in a big rise in emigration to Israel and the dwindling of historical Jewish communities across Europe.
Mr Karácsony also reflected the local perspective as he lauded the recognition for Jewish life to be fostered at the local community level during his speech at plenary.
"The new EU strategy on combatting antisemitism rightly includes a reference to the much needed support for local councils and regional communities so they can implement policies to safeguard their Jewish heritage and raise awareness of local Jewish life, culture, and tradition."
However, the area that merited the most attention was the field of education. Speaking on the matter, Mr Karácsony commented:
"Although education belongs to the national competence of Member States, I believe that there is scope for a pan-European initiative for fighting antisemitism in the field of education and taking more efficient steps in dismantling prejudices against Jews."
The final version of the opinion was met with great acclaim, and represents a first of its kind for the European Committee of the Regions.