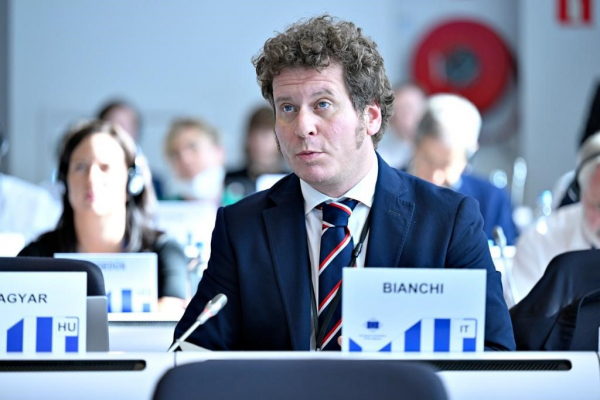 During last week Matteo Bianchi, an ECR Member from Varese in Italy, took the floor to discuss the Conference on the Future of Europe. The results and conclusions of the Conference came up for discussion at the mid-term Plenary of the European Committee of the Regions, at which the Parliamentary Co-Chair of the Conference, Guy Verhofstadt, was present, and were followed by a vote on the CoR's resolution on the conference.
Mr Bianchi represented one of the few speakers and voices to take a critical perspective on the conference and to highlight issues with the project. Speaking plainly from his own experience of having attended the deliberations in Strasbourg, he showed that there were serious issues in how the Conference itself was structured and organised.
"First of all, it is sufficient to look at the media impact that the Conference has had outside the European institutions, to understand how little citizens perceived the presence of the Conference. In fact, very few citizens knew about this exercise and even fewer participated in it."
Likewise, Mr Bianchi drew attention to the bias of pro-centralisation views that prevailed at the Conference, how by "preferring to pursue a federalist vision at all costs, it automatically excluded from the debate those who did not think it in the same way." The result of this was that "whatever the question posed at the Conference, the answer was always "more Europe"."
Following on from this, he then brought attention to the more down-to-earth concerns of citizens, which diverged substantially from questions of Treaty Change and reform and focused more on their own concrete problems, such as "increasing inflation, increasing price of fuel and increasing cost of heating their apartments."