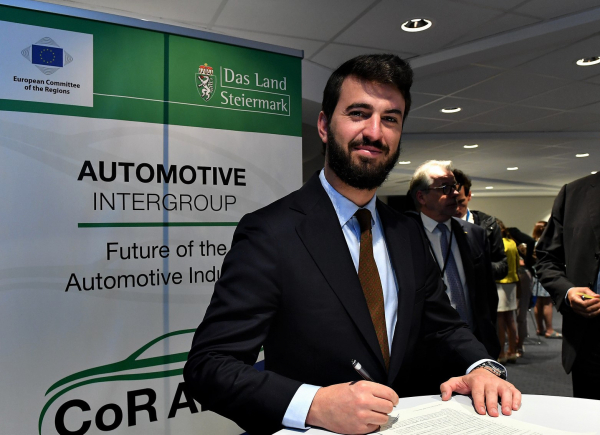 Vice-President of the Regional Government of Castile and Leon, Juan García-Gallardo, championed Castile and Leon as "Spain's leading region in the sector, in terms of production, exports, turnover, value chain and training".
On the transition towards electro-mobility, the Vice-President argued that "transitions should not be forced", stressing that "innovation has its own time-frames". "The electric car has its part to play and it's a good thing that it will take on a bigger role, as technology progresses and infrastructure for its roll-out improves," he added.
"For this reason," he explained, "in Castile and Leon, we will seek to put in place the infrastructure and attract industry investments that promote new forms of transport, including electric cars, but we are aware that we should not get rid of combustion engine cars as long as they are efficient and useful for their users and, in particular, for the freight and passenger transport sector, and for our industry".
Similarly, Mr García-Gallardo remarked that it was "unfair" to punish the middle and working classes by "expelling them from city centres, stopping them from using their combustion engine vehicles". "This is why the transition to new forms of mobility must take a natural and smooth path. We must always be open to innovation. This is just and desirable," he said.
Finally, the Vice-President called on "all European automotive regions" to cooperate and "have a strong and individual voice" vis-a-vis the institutions, in order to achieve what is a common goal: "a smart transition, but also one that enables a gradual, logical and respectful transition for an industrial sector in Europe and Castile and Leon as important as the automotive sector, a source of wealth and jobs," he added.