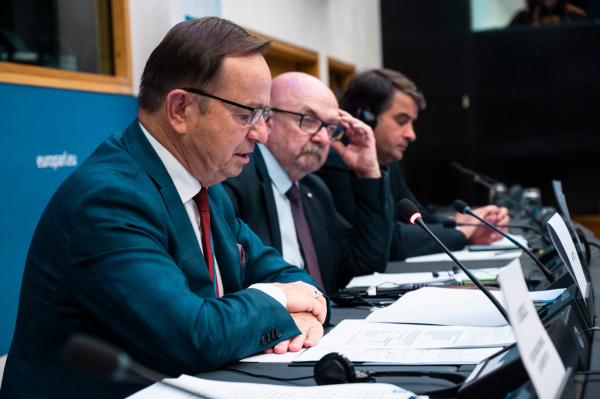 Our First Vice-President Władysław Ortyl was invited by ECR Members of the European Parliament to speak at their Group meeting on the 5th of July in Strasbourg. The Marshal of the Podkarpackie region spoke to the MEPs about the help that Polish regions have been offering to people fleeing the war in Ukraine, and summarised his presidency of the Group in the CoR, which ended last week.
"The Podkarpackie region is one of the two voivodeships in Poland which border Ukraine. It is largely through our region that humanitarian aid has been provided to the refugees from the East. We have achieved great things when it comes to helping Ukraine, but this would not be possible without the help from the central government, NGOs, and Polish citizens above all", said Mr Ortyl.
At the same time the Marshal thanked the ECR MEPs for their calls upon EU institutions to provide countries which accepted the highest number of refugees with new funds. "The financial support is very much needed. So far we have had access to national funds only, but the scale of the crisis requires EU assistance. Regions cannot be left alone with the new challenges".
Mr Ortyl has also presented the MEPs with an overview of his successful presidency of the ECR CoR Group, which lasted for 2,5 years (half of the CoR mandate).
Another guest at the ECR Group meeting in the European Parliament was Prime Minister Petr Fiala, who presented to the MEPs the priorities of the Czech Presidency of the Council.