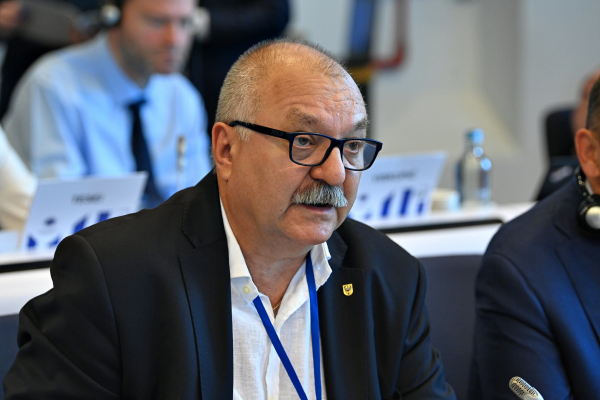 On the second day of the European Committee of the Region's plenary session, Cezary Przybylski, Marshal of the Lower Silesia region in Poland, took part in the debate on EU local matters, during which he spoke about the Just Transition Fund (JTF) and the challenges associated with its implementation.
Lower Silesia is set to receive over EUR 556 million from the JTF. The Fund can provide it with a fresh impetus for the development of the Wałbrzyskie area located in the region. The economy of Wałbrzyskie area had long depended on coal mining and heavy industry and is struggling economically.
In order for the JTF to be successful, Marshal Przybylski called for a number of changes in the programme.
Firstly, the period for spending JTF funds under the recovery instrument should be extended: "adapting deadlines to actual circumstances will enable the way in which programmes are implemented to be prepared more effectively".
Secondly, not the level of development of entire regions should determine the support under the JTF, but the level of development of sub-regions. Under the new perspective, Lower Silesia has moved to the transition regions category, yet the region includes less developed areas, such as the Wałbrzyskie sub-region, with GDP just over 50% of the EU average.
"A fund dedicated to overcoming the socio-economic effects of the coal transition should give equal opportunities to all areas covered by the Territorial Just Transition Plans in the European Union, irrespective of a region's status", said Mr Przybylski.
Finally, the Marshal also drew attention to the lack of a clear dividing line between the Just Transition Fund and the projects to be implemented under the European Social Fund+ and the European Regional Development Fund. There is therefore a risk of double funding of activities under the various funds, with the possibility that applicants may make mistakes.
Marshal Cezary Przybylski is the ECR Group representative in the CoR Working Group on Green Deal.