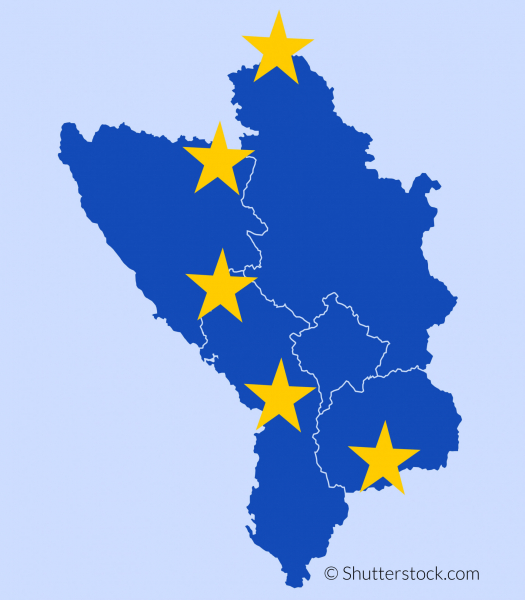 This was the sentiment echoed by our ECR members who took part in this year's Enlargement Day, hosted by the European Committee of the Regions and welcoming many delegations of local and regional politicians from the EU's enlargement countries.
Anna Magyar, rapporteur for the CoR's opinion on the Enlargement Package 2021, emphasized the overall progress of EU enlargement, which has been changed radically by the war in Ukraine. "The decision to grant candidate status to Ukraine and the Republic of Moldova has given enlargement a new impetus. But EU should not lose sight of enlargement to Western Balkans countries. They should be progressing quicker and at a more even pace", highlighted Ms Magyar.
Roberto Ciambetti, who is co-chair of the Joint Consultative Committee with Montenegro alongside the Montenegrin Co-Chair Dušan Raičević, President of the Bar municipality, shared similar views and actively participated in a discussion on the current progress of Montenegro's accession alongside the role that youth have to play in that process.
Attending the Working Group on Turkey, Mayor Robert Kościuk voiced his commendations on Turkey's agreement with Sweden and Finland's NATO bids, helping to show solidarity as "unity is needed at this trying time".
ECR First Vice-President Marshal Władysław Ortyl drew attention to the already existing ties that Serbian local and regional authorities have with European regions: "As local government we can establish direct partnerships with our counterparts in enlargement countries. My region Podkarpackie has one with Vojvodina on the reform of local government. These exchanges of best practices help speed up EU accession and we need more of them."
Enlargement Day consisted of a two-day programme including the five parallel meetings of working groups and joint consultative committees, followed on the second day by a concluding plenary session.