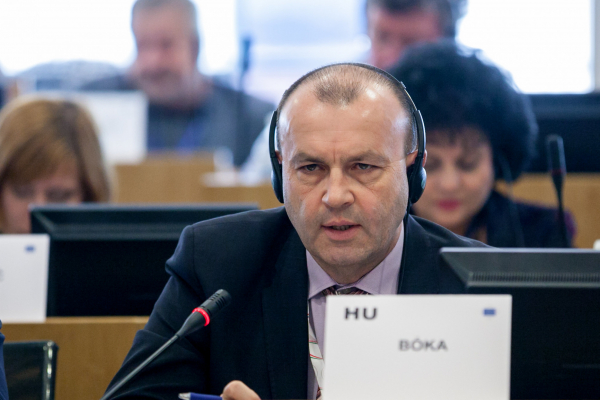 As Mayor of Balatonfüred in Hungary, a city located on the northern shore of lake Balaton, Mr Bóka knows only too well the importance of water featuring as a priority of this year's COP27 in Egypt.
Ahead of the UN climate conference that is to kick off in Sharm El Sheikh on 6 November, CoR members held a plenary debate on the role of subnational authorities at COP27 and Mayor Bóka's intervention focused on water scarcity and how it's "affecting larger areas and more economic sectors". The summer of massive droughts, floods and fires across the EU "is testament to the worsening of the climate crisis", he stated.
However, the Mayor remains hopeful and despite the Herculean task placed on the local and regional level in combatting the effects of climate change, he feels that Europe is leading the way in water safety and water management projects. Mr Bóka called on fellow mayors and councillors to showcase the various types of water projects that could help communities to adapt to the effects of climate change and to seek financing for new projects and he ultimately feels that "we are already on this common road".
They key to success for our Hungarian member is "sharing with the international community our efforts, in order to protect our values and our waters together".