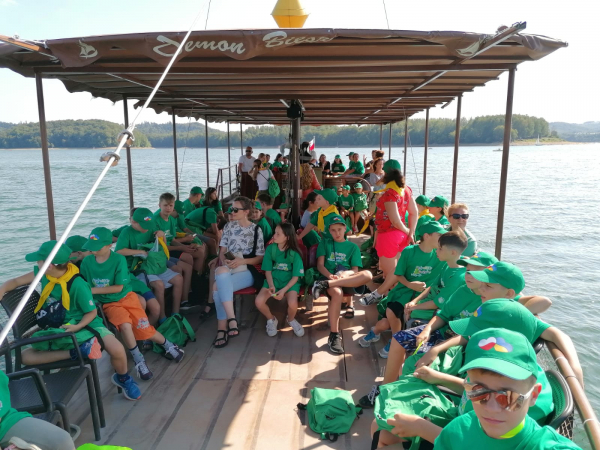 The European Committee of the Regions in cooperation with the Association of Ukrainian Cities, promoted the idea of European regions and cities organising summer camps for Ukrainian children, as an act of solidarity that offers a sense of normality to some of the millions of Ukrainian children whose lives have been shaken by the war. The summer camps are part of a broader show of solidarity by the EU's cities and regions, ranging from humanitarian aid to twinnings and commitments to support the reconstruction of Ukraine.
Our members from Poland: Jarosław Stawiarski, Marshal of the Lubelskie region, hosted 234 children; Grzegorz Schreiber, Marshal of the Łódzkie region, hosted 200 children, and Władysław Ortyl, Marshal of the Podkarpackie region, hosted 110 children.
Separately, the Hungarian Government provided recreational opportunities for more than 7000 children in over 500 locations. One of the regions that hosted around 200 Ukrainian children was the region of our ECR Group member Oszkár Seszták, President of County Council of Szabolcs-Szatmár-Bereg Megye.
The overall aim has been to create a space where the children would feel safe and would be able to find normality through a daily routine that includes sports, as well as outdoor and rehabilitation activities. The summer camps also aimed at providing the children with the opportunity to learn and communicate in a foreign language.