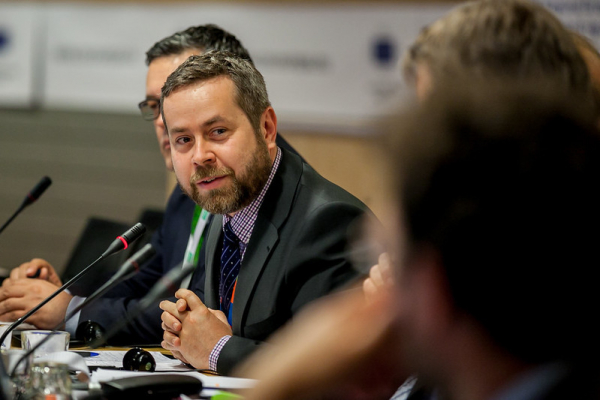 The European Green Deal, crisis management and rebuilding Ukraine were the themes of the Conference of Regional and Local Authorities for the Eastern Partnership (CORLEAP), which brought together in Liberec representatives of cities and municipalities not only from the European Union but also Armenia, Azerbaijan, Georgia, Moldova and Ukraine. Belarus is also part of the Eastern Partnership but its membership has been suspended due to undemocratic developments and repression in recent years, as Pavel Branda, chairman of the Commission for international cooperation of the Union of towns and municipalities of the Czech Republic and ECR Group Member in the CoR said.
According to Pavel Branda, the themes of the conference had already been chosen by the organisers two years ago, and only the issue of rebuilding Ukraine had been added to the programme. However, with the war in Ukraine, the chosen themes have gained a new dimension and urgency. "Renewable energy sources: - energy - is now a major issue: how to survive this winter, both in Ukraine and in other countries. What is happening now makes these themes much more topical," Mr Branda added. The same applies to crisis management, as the war in Ukraine has shown that the decentralisation the country has undergone in recent years is one of the reasons it has been successful in fighting the aggressor.
The conference had a significant Ukrainian presence, including Anatoliy Fedorchuk, mayor of Bucha, where mass graves and hundreds of dead civilians were discovered in spring, following the departure of Russian soldiers. He saw his participation as an opportunity to talk about what is happening now in Ukraine and praised the partnership and assistance of European cities and municipalities. "We can talk here about our needs and even how we will rebuild Ukraine as a possible eastern Member State of the European Union," Mr Fedorchuk said.