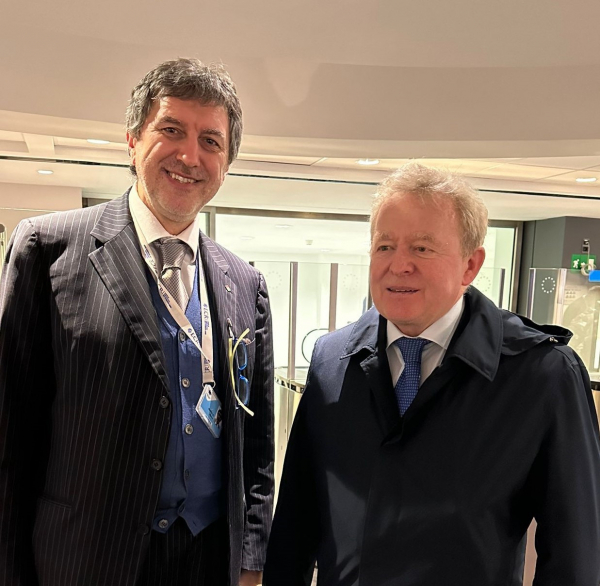 Mr Marco Marsilio stressed that "there is an urgent need to implement a long-term strategy to safeguard European food security that places due emphasis on basic food security at regional level, while driving the transition to more sustainable agri-food systems". The President of the ECR Group in the CoR was addressing European Commissioner for Agriculture Janusz Wojciechowski during a CoR plenary debate on the food crisis.
Among the solutions put forward by the Abruzzo President was "boosting organic farming in order to reduce the use of chemicals that have a negative impact on the environment". He also expressed his firm opposition to labelling under the Nutri-Score model, "which does not give an accurate, and above all, complete picture to consumers. This system unfairly penalises products from the healthy and balanced Mediterranean diet and I hope that it will not be proposed at European level."
Mr Marsilio also voiced strong criticism when it came to the issue of introducing synthetic food. "This is an extremely topical issue," he said, "on which I believe we must make our voice heard, in order to protect the agri-food supply chains in regions with a strong rural dimension. Synthetic products are not good for people's health and do not protect the environment because more water and energy are required than in traditional farming." The introduction of synthetic food "risks limiting consumers' freedom and standardising nutritional choices, favouring the interests of a few operators that are able to monopolise the supply of food in the world". "Our policy will always be to champion local products and traditions across Europe."