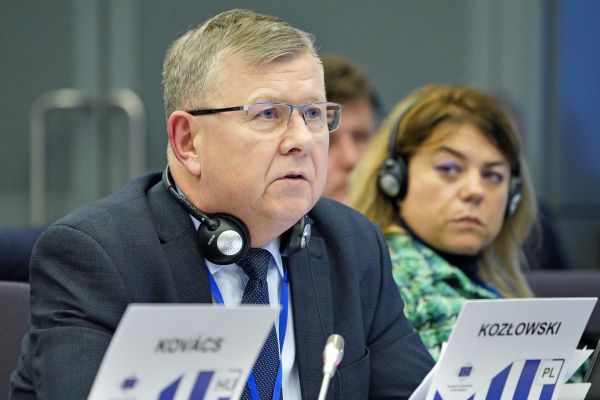 During the second day of the CoR 152nd plenary session, a debate on the energy crisis and its consequences for European households took place, during which Marshal Witold Kozłowski spoke on behalf of the ECR Group. Mr Kozłowski is the Marshal of the Małopolska region in Poland and the Acting Coordinator of the ECR Group in the CoR on environment.
In his speech, Mr Kozłowski emphasised that "the crisis cannot be avoided and simply had to be addressed. Of course, it will be time-consuming to replace Russian gas supplies, but it is possible."
"Energy stability in all regions of the European Union should be the overarching goal of energy policy. As a Marshal of Małopolska, I would like to stress that it is simply our duty to ensure the safety of every resident of our local communities. Just a few years ago, the people of our regions didn't pay much attention to how much energy they consumed as it was relatively cheap. The energy crisis has stimulated the discussion about everyday energy savings in an organic way. Surely, we all need to learn this lesson of saving resources and turn these new principles into everyday individual and institutional habits. Investments in renewable energy sources can in turn help fill the capacity gap and reduce CO2 emissions and costs. Renewable energy sources should be made a priority when overcoming network distribution capacity barriers and the resulting market challenges", said Marshal Kozłowski.
Furthermore, CoR members called for local and regional authorities, along with businesses and households, to directly benefit from emergency funds. They also requested that regions and cities be at the heart of structural energy market reforms planned for 2023.