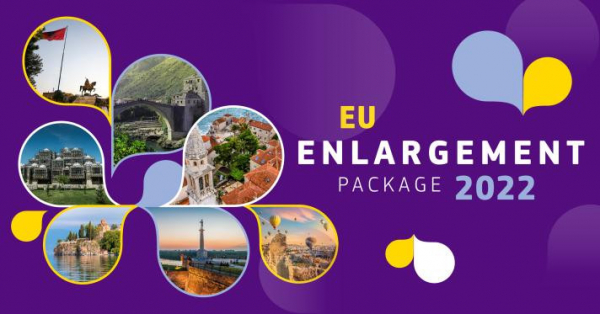 Our Vice-President, Ms Anna Magyar, has initiated complex work on preparing the European Committee of the Regions (CoR) opinion on the 2022 Enlargement Package.
On 1 February, she presented her first working document to the members of the CIVEX Commission, which included an exchange of views with local and regional politicians and representative of DG NEAR. Ms Magyar stressed that "enlargement is a strategic process, largely guided by the Member States and the European Commission, but it is up to the local representatives to implement on the ground many of the concrete measures agreed".
The CoR rapporteur, who is also a Councillor in Csongrád-Csanád County in Hungary, noted "the new momentum for the EU's Enlargement policy due to Russia's unjustified military aggression against Ukraine". Not only is this policy a direct investment in European security, but Ms Magyar also referred to it as "a peace enabler".
A busy schedule lies ahead for our Enlargement spokesperson as she prepares for meetings with the ambassadors of the Western Balkan countries' missions in Brussels, the Commissioner for Neighbourhood and Enlargement, and representatives of the European Parliament, as well as the Network of Associations of Local Authorities of South-East Europe (NALAS).
The opinion is scheduled for adoption in CIVEX on 18 April, while the adoption in CoR plenary session is due on 5-6 July.