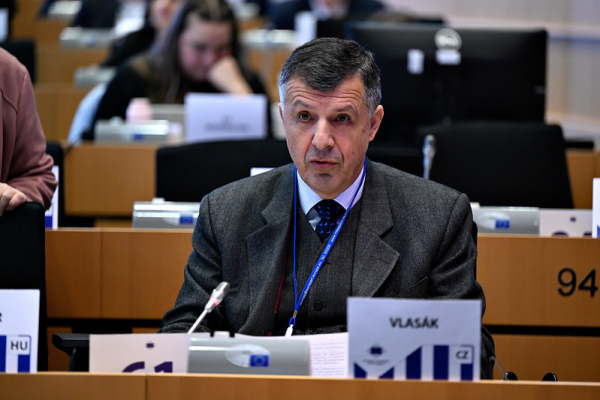 The success of building an EU Energy Union lies on the three long-established objectives of EU energy policy: security of supply, sustainability and competitiveness. In the CoR February plenary session, with special guest speaker Maroš Šefčovič, European Commission Vice-President, Mr Oldřich Vlasák stated that these objectives can only be "achieved through developing the appropriate infrastructure, and by not applying a one-size-fits-all approach".
In that regard, Mr Vlasák, ECR Vice-President, emphasized that all Member States should choose the "most suitable energy mix" that will enable them to meet "climate goals and targets as well as becoming independent". Providing the example from his own country Czechia, who in March 2022 notified the Commission of its plan to support the construction and operation of a new nuclear power plant in Dukovany, he continued to say that the new plant will "increase the security of electricity supply for Czechia and for neighbouring countries, helping the decarbonisation of the energy sector and diversifying the Czech energy mix".
Europe is currently navigating a plethora of crises, proving time and time again that "Europe needs to focus on supporting European technologies", pleaded Mr Vlasák. The inclusion of nuclear in the EU taxonomy will support European sources of nuclear energy and "put us on equal footing with other parts of the world", he urged.