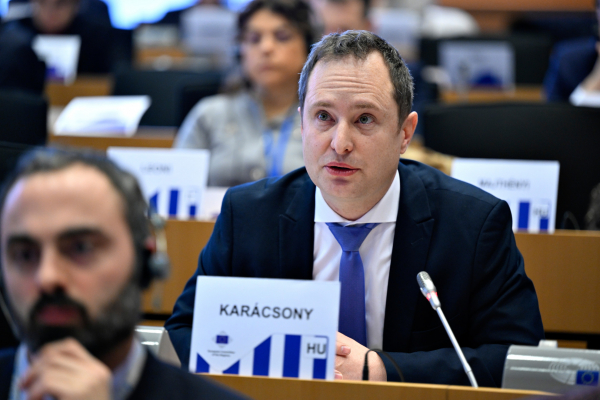 The year 2023 has been designated the European Year of Skills, during which the European Commission proposes to give a fresh impetus to lifelong learning in cooperation with Member States, social partners, public and private employment services, industry, education providers, and workers.
During the CoR plenary on 8 February, Members of the Committee of the Regions held a debate on the European Year of Skills, highlighting that a greater acknowledgement of local and regional authorities will be necessary in all relevant aspects of skills policy and the sharing of best practices.
ECR Representative in the debate was our SEDEC Coordinatar Mr Ádám Karácsony's whose district, the Pest County Municipality, is active in the organisation of cross-border integrated programmes, including Slovak-Hungarian cross-border cooperation. The RE START action plan, launched in July 2019 under the coordination of the PONTIBUS European Territorial Partnership, founded by the Municipality of Pest County and the District Municipality of Nitra in Slovakia, involves several municipalities, public administrations, economic stakeholders and NGOs.
"Our action plan aims to reduce the economic and social disadvantage of the Lower Ipoly Valley, mainly due to its peripheral location, and to stimulate the labour market, while addressing the challenges of an ageing population", shared Mr Karácsony. Highlighting the major challenge posed by training and skills development including in fields such as active ageing, social care, domestic care and other related areas, Mr Karácsony stated that their "aim is to create integrated services that complement each other by involving workers from both sides of the border".
According to Mr Karácsony, the Hungarian Government recognised the labour shortage in the digital sector early on, and was determined to create more jobs through competitiveness development and the digitalisation of the economy, than the number of jobs lost through digitalisation. Concluding the debate, Mr Karácsony attributed the success of the digital transition to the "availability of a skilled, motivated, and digitally literate workforce".