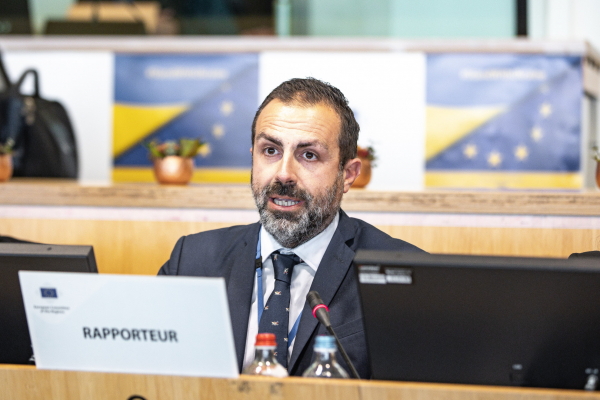 At the ECON Commission meeting on 15 February 2023, CoR rapporteur Michele Pais presented his working document to CoR members, calling for a proper involvement and sufficient funding of local and regional authorities in the governance of interoperability. "The Committee of the Regions must work to ensure that cities and regions are appropriately involved throughout the process. Above all, we have to ensure that the costs of digital transition are not all borne by local administrations".
The topic of interoperability is gaining increasing importance, as several services offered by cities and regions have a cross-border element: whether it is offering automated parking systems, or sharing data on available hospital beds in border regions. ECR member and President of the Regional Council of Sardinia, Mr Pais, stressed that the CoR's contribution to the proposal "will have to be duly taken into account by all European institutions concerned, since we (local and regional authorities) will be the first ones to have to put the new rules into practice".
Mr Pais warned of an urgent need to invest into the safety of digital infrastructure in regions, which may also bring promising opportunities for SME's. "Europe must prepare itself better, carry out more resilience tests on IT infrastructures, and invest in secure digitalisation that increases the efficiency of cooperation between member states in order to optimise the quality of public services, and reap significant economic potential for local and regional businesses as well."