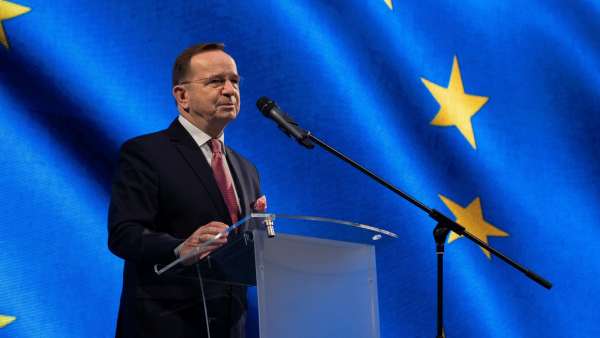 The Marshal of the Podkarpackie Region and ECR Frist Vice-President, Władysław Ortyl, has been appointed the European Committee of the Regions' rapporteur for the opinion on A Drone Strategy 2.0. It will outline operational, technical, and financial requirements to regulate the unmanned aircraft eco-system in Europe. A European framework is of key importance for regions and especially cities in order to achieve a responsible inclusion of Urban Air Mobility in the more general strategy for sustainable urban mobility.
Marshal Ortyl, a civil aviation engineer by profession and CoR spokesperson on regional airports, governs a region well-known for its aviation traditions and potential. Podkarpackie is the seat of the Aviation Valley Cluster – the biggest hub for the aerospace industry in Central & Eastern Europe. Aeronautics is also one of Poland's most innovative sectors.
On his appointment, Mr Ortyl stated: "Drones are already used as daily tools for surveying infrastructure for safety improvements, monitoring of crops, research data collection, and improving urban planning. Advanced projects on medical air mobility and search & rescue operations are also underway in our region. I am pleased and honoured to be the CoR spokesperson on the EU drone strategy as their commercial potential will significantly increase on year-to-year basis".
The appointment took place on Thursday 16 July during the 17th meeting of the CoR's Commission for Territorial Cohesion Policy and EU Budget (COTER). The opinion is scheduled for adoption in COTER in June, while the adoption in CoR plenary session is due on 9-11 October.