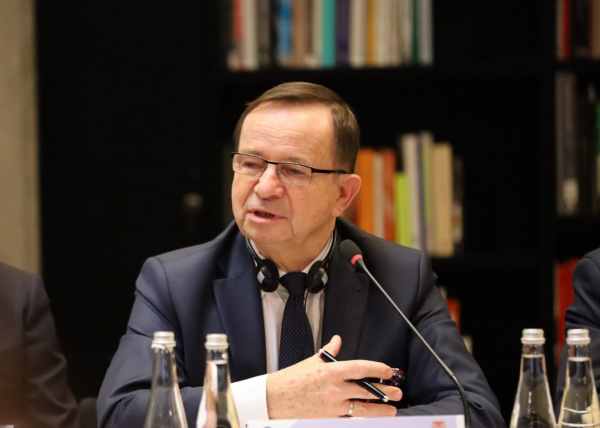 At a meeting held on 24 February members of the CoR pledged to provide ongoing humanitarian support and emergency supplies, as well as to support the reconstruction of Ukraine's cities and regions and the country's preparations for accession to the EU. ECR group was represented by Marshal Władysław Ortyl and Deputy Mayor Pavel Branda.
"I believe that the European Union has some ground to make up when it comes to Ukraine. From the position of local governments, we must support the process of preparing Ukraine for the possible accession, we must pass on our knowledge and experience related to the use of various European Funds. We need to play active role in preparing the Ukrainian experts in this field and I see a special role for women in leading on this. We should underline to our partners in Ukraine that efficient self-governments will be central in this process" stated ECR's First Vice-President Władysław Ortyl.
The Ukrainian participants included Mayor Andriy Sadovyi of Lviv and by Oleksandr Slobozhan, executive director of the Association of Ukrainian Cities (both remotely). Ivan Slobodianyk, chief executive officer of the All-Ukrainian Association of Communities, and Ivan Fursenko of the Ukrainian Association of District and Regional Councils, were both present in Gdańsk to reflect on the past year and the challenges that Ukraine's local and regional authorities now face.