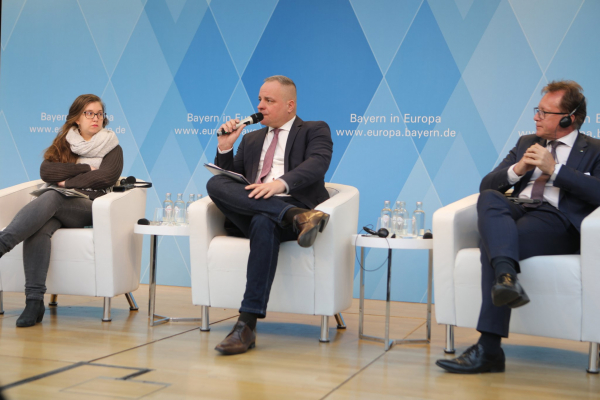 The opportunities and challenges faced by the Metropolitan Regions were discussed at a conference held in Brussels, which the President of the Bratislava region, and ECR Vice-President Juraj Droba, attended as the CoR rapporteur on The challenges of metropolitan regions and their position in the future cohesion policy post 2020.
"The Metropolitan agenda is one of the key priorities of my home region of Bratislava and we need to make sure it will be part of all important debates on the Cohesion Policy post 2027", highlighted President Droba.
"The metropolitan regions that in many cases are statistically among the wealthiest, in reality, face a number of challenges of their own. Growing urbanisation results with increasing demand for high-quality public services and infrastructure, demand for modern housing, which in turn combines with risks of social exclusion and those of environmental nature. All this, while our regions have insufficient resources in our budgets vis-à-vis the high expectations and ambitions."
The conference was hosted by the Association of European Metropolitan Regions in Germany. It focused on presenting exemplary projects and discussing with representatives of other European metropolitan areas and European institutions about future challenges and the safeguarding of the metropolitan regions' capacity for action within the framework of cohesion policy.