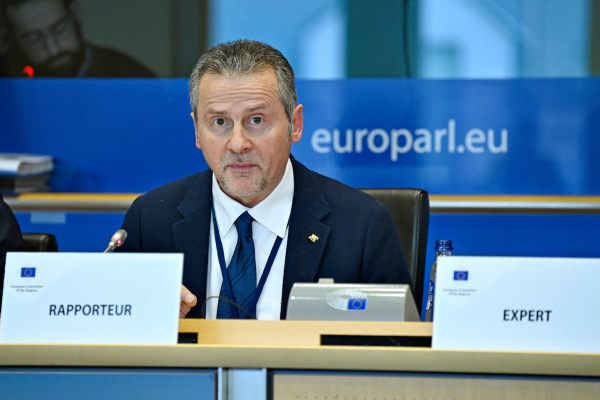 Increased transparency and free access to critical information on short-term rentals in order to fight illegal activities and ensure the availability of affordable housing for local communities were some of the main messages that European cities and regions addressed to the EU institutions through an opinion drafted by Roberto Ciambetti, President of the Veneto Regional Council, adopted by unanimity on 15 March at the plenary of the European Committee of the Regions (CoR).
While EU institutions have been elaborating long-awaited new rules on short-term rentals, local and regional leaders have been drawing attention to the implications of a sector that, over the years, has created opportunities for travellers, SMEs and local economies, especially in rural areas, but has also raised concerns in big European cities facing excessive tourism flows and a growing demand for affordable housing.
"The short-term rental sector continues to grow at an exponential rate and requires a common framework and harmonised set of rules to ensure transparency in the sector. This opinion intends to protect tourists, tenants and platform managers in order to counter illegal practices and forms of unfair competition. The tourism market needs legal barriers that protect all stakeholders to safeguard the local socio-economic context by tackling phenomena such as overtourism and gentrification without compromising the economic benefits that the short-term rental sector offers", stated Mr Ciambetti.
The lack of clarity and transparency so far has prompted a significant number of EU cities and regions to implement unilateral measures to monitor and limit the activity of short-term rental services, such as putting a cap on the number of days that a property can be rented out, tightening tax collection, and banning short-term rentals of specific types of buildings or in specific areas. The opinion therefore welcomes the European Commission's proposal for a regulation that aims to increase transparency about short-term accommodation rentals by improving data collection and sharing.
In addition, the CoR opinion calls for further investigation into the criteria to distinguish between professional and occasional hosts so as to guarantee proper access to the market and remove unnecessary obstacles, particularly for small operators, while applying more stringent rules to professionals.
For further information, a recording in Italian of the plenary debate is available here.