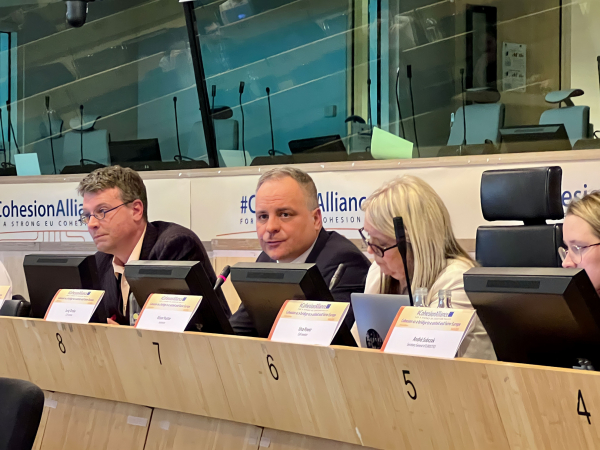 This was the focus of President Juraj Droba's remarks in the high-level Cohesion Alliance event. Participants discussed the significantly changing reality, and how the future objectives of cohesion policy should evolve in order do best respond to the expectations of our citizens.
"I strongly believe that the goal of the EU cohesion policy as enshrined in the EU Treaties can only be achieved if cohesion policy is accessible for all EU regions" stated President Droba of the Bratislava region.
The ECR Vice-President and CoR spokesperson for Metropolitan Regions continued to state that disparities in Europe cannot only be perceived through the prism of GDP, which, in his opinion, "does not say a lot about the reality on the ground". Mr Droba appealed for other instruments to be used such as the EU Social Progress Index, which he described as "an excellent tool able to provide complex information on the level of development of territories".
The high-level event took place in the margins of the CoR March plenary session.