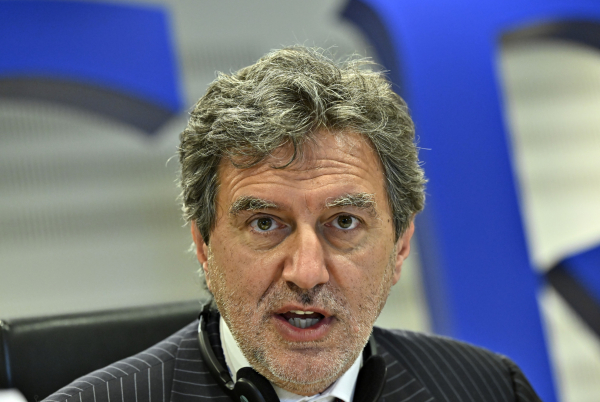 "It is important to recognise that in addition to the batteries for electric vehicles there are also sustainable bio-fuels that will enable us to continue usinge combustion engines, stressed President Marco Marsilio during a meeting of CoR's Interregional Group on the Future of Automotive Industry. The President warned that abandoning them would "jeopardise the technological and economic sovereignty of Europe".
The topic of the transition of automotive regions is extremely important for Abruzzo and for the citizens and companies operating in many territories of Italy, Czech Republic, Hungary, Poland and Slovakia – regions that are governed by ECR members.
President of the Abruzzo Region Marco Marsilio also pointed out that eight EU member states including France, Italy and Poland have recently urged Brussels to scrap its planned vehicle emissions limits included in the "Euro 7" proposal, warning that they risk negatively impacting investment in the automotive industry – a key industry for Europe's economy.
President Marsilio stressed that if the transition for the automotive regions is not implemented in a way that meets the legitimate expectations of citizens it will almost certainly result in a nightmare scenario for the average European consumer and will be counterproductive - having a negative impact on the climate transition: "It is not only jobs that are at risk, but the fast-track approach to imposing emission limits and restricting the combustion engine risk creating a new form of 'transport exclusion' for the most vulnerable citizens who cannot afford electric vehicles" – concluded the ECR CoR President.