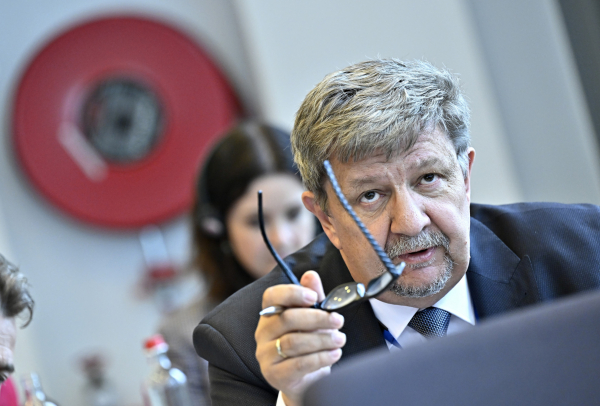 Our member Grzegorz Schreiber addressed the new EESC President during the CoR plenary debate, highlighting the need to respect Member States' competencies.
During his intervention, Mr Schreiber - the President of Poland's Łódzkie region - emphasised the CoR's role in ensuring that the concerns of Europe's local and regional authorities are taken into account in EU policymaking: "As democratically elected local and regional politicians, we represent our citizens' voices and make sure that they are heard in Brussels, thus playing an important role in more direct participation of citizens in the decision-making processes of the European Union."
"In addition to bridging the gap between citizens and institutions, we also try to prevent new negative legislative proposals from harming regional and local interests or failing to respect Member States' competencies."
Drawing attention to the European Year of Skills, President Schreiber also highlighted the role of skills in the green and digital transition. The ECR Group has advocated for the Year of Skills to translate into more financial and political support for local and regional authorities to develop training, upskilling and reskilling policies that are tailored to the needs of each territory, in order to make sure that no one is left behind from the green and digital transitions.