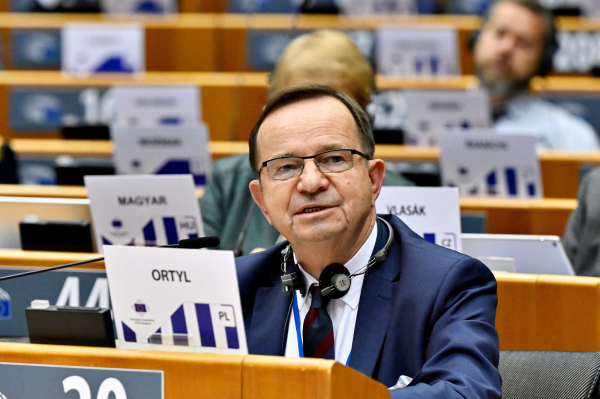 First Vice President Władysław Ortyl criticised the EU institutions for failing to respond to events in France and delaying the payment of funds to Poland. While debating with Commission's Vice-President Věra Jourová, he also called for unity in the face of hostile foreign interference.
"We find it disconcerting that there has been little mention of worries regarding the rule of law in France by European institutions. Polish citizens, already disappointed with delays in receiving the post-pandemic allocations and facing threats to Cohesion Funds, are observing this discrepancy in approach to different Member States closely" – noted Marshal Ortyl.
The President of the Podkarpackie region also pointed out that years of delays due to incomprehensible and contradictory arguments cited by the EU institutions can do a lot of damage to cohesion policy, the convergence process and the image of the European Union in the affected areas.
The Marshal also referred to the importance of protecting democracy from foreign interference. Emphasising the new geopolitical reality, he underlined the need to shield democratic processes from external manipulation. "Local authorities, governments and citizens alike must remain vigilant. This involves bolstering cybersecurity measures to safeguard critical infrastructure and fortifying electoral systems against hacking or tampering" – the Marshal added.
He also called for solidarity with Ukraine and for continued support that will bring the country closer to the EU after victoriously repelling the aggression of Putin's Russia.