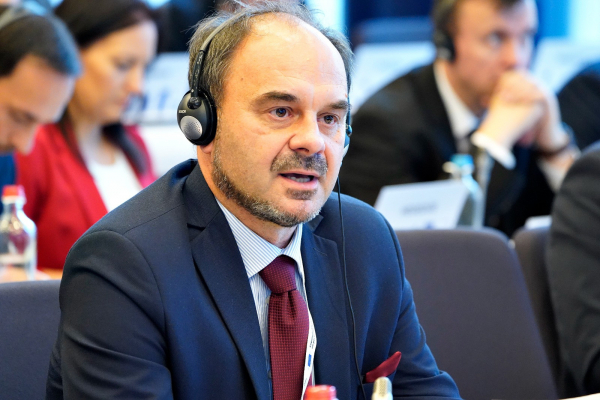 Our ECR NAT coordinator and rapporteur for the opinion on "the role of cities as health promoters", addressed the EU Health Commissioner during the October plenary session by firstly highlighting that health remains a competence of the EU member states and "that in the majority of EU member states the management of health systems is decentralised although the degree of decentralisation may vary".
For the rapporteur, health has to "remain a priority" and he continued to state that "we need to keep up the momentum to allow us to continue finding solutions to our healthcare challenges and to improve the health and wellbeing of people across the EU".
A crucial aspect of this is the responsibility of local and regional authorities in contributing to the fight against drug trafficking through prevention, harm reduction and treatment policies. "The drugs trade is affecting the social and economic stability of our nation states and we can see the devastating consequences on our young people", he stated.
However, Mr Banaszak also urged caution when it comes to too much interference from the EU to "improve the health and wellbeing of our citizens". Here, he specifically referred to the European Commission's proposal to introduce mandatory health warnings for alcoholic drinks by the end of 2023, as part of its Beating Cancer plan.
Protecting the health of citizens cannot be translated into what he described as "simplistic decisions that risk unfairly criminalising individual products regardless of the quantities consumed". Such measures would have a "huge impact on entire wine sector in our regions, particularly in remote and rural areas", he concluded.