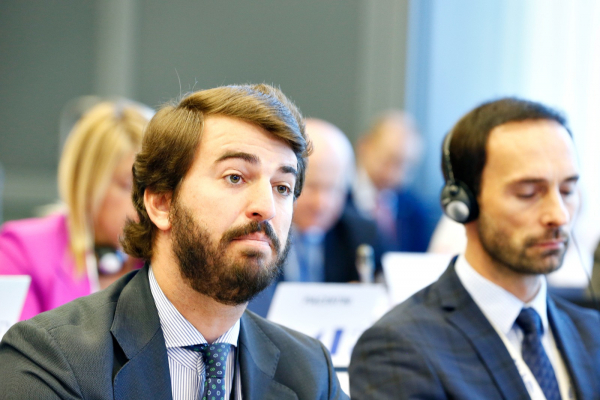 Our ECR Member Juan García-Gallardo questioned Spain's Secretary of State for the European Union on the priorities of the Spanish Presidency of the Council of the EU during the October plenary session.
Mr Gallardo, Vice-President of Castilla y León, Spain, pointed to the lack of concrete action to advance "security, stability and prosperity" in Europe.
On the topic of security, Mr Gallardo blamed a "failed multiculturalism" for the increasing sense of insecurity in which Europeans are living. He also highlighted that Europeans are enjoying less and less stability because of the "lack of our strategic independence in fundamental issues such as energy".
The Castilla y León Vice-President criticised the unrealistic climate targets, which are "impossible to achieve and have led to lower prosperity for Europeans". Mr Gallardo concluded by saying that this is even "facilitating the enrichment of our main international competitors".